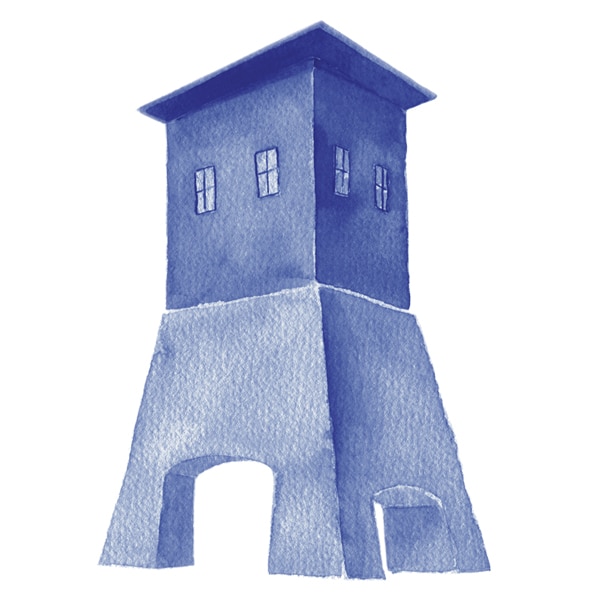 Welcome to Sally Port View
---
Hosting Beautiful Experiences in Northern New York
Who we are
---
Growing up in Three Mile Bay and then spending much time away traveling in military service we realized the potential the unique scenery the north country has to offer. Sprawling fields of green with the contrast of crisp blue lake water spurred the idea of a beautiful backdrop for special occasions and building a venue to share that experience with others. Our military ties inspired the sally port name and prominent opening feature at the foundation of the viewing tower to provide a grand entrance. Sally ports are guarded entrances to secure keeps – the most prominent example would likely be at the US Military Academy at West Point. We hope you find this place as special as we do.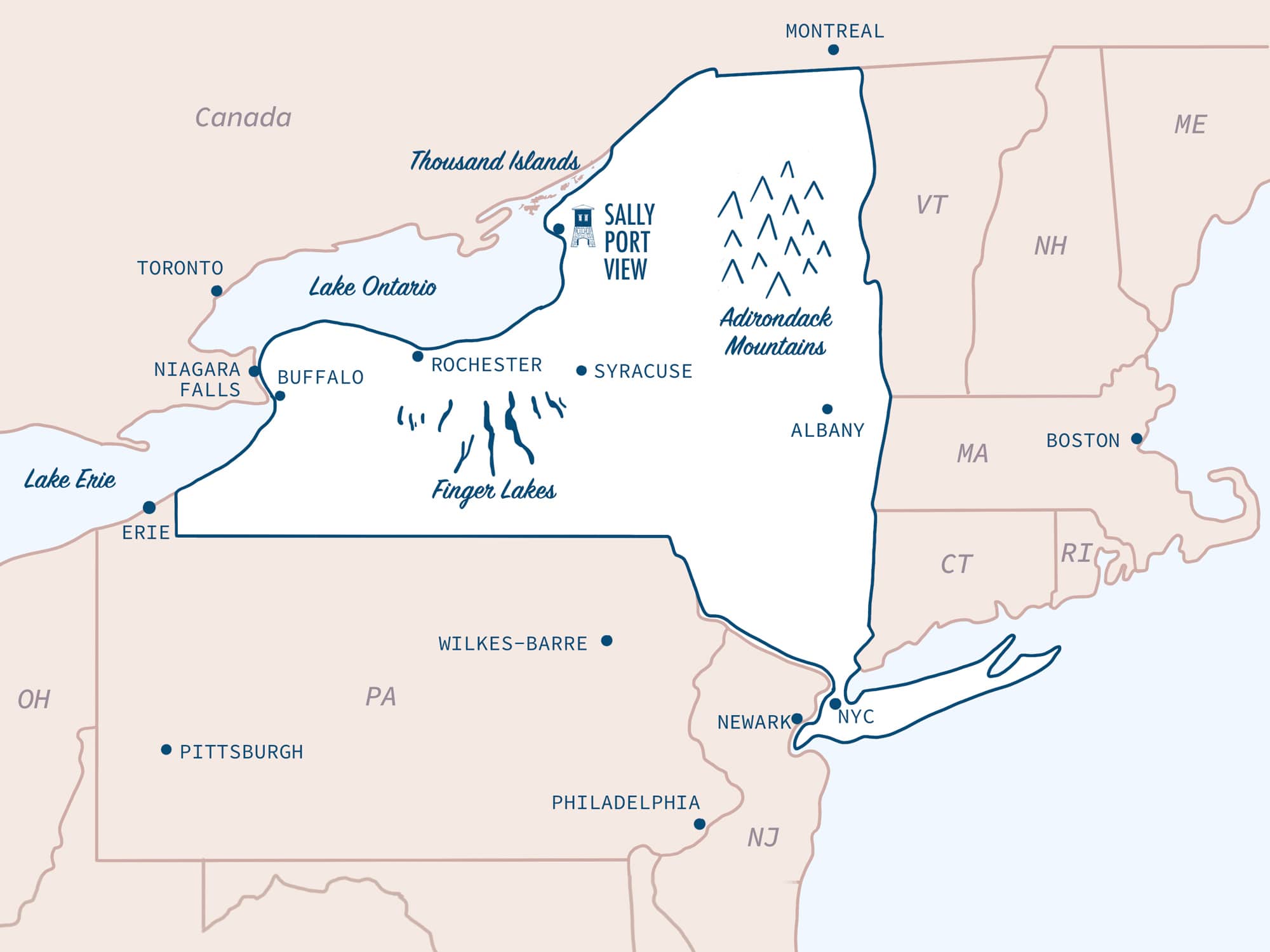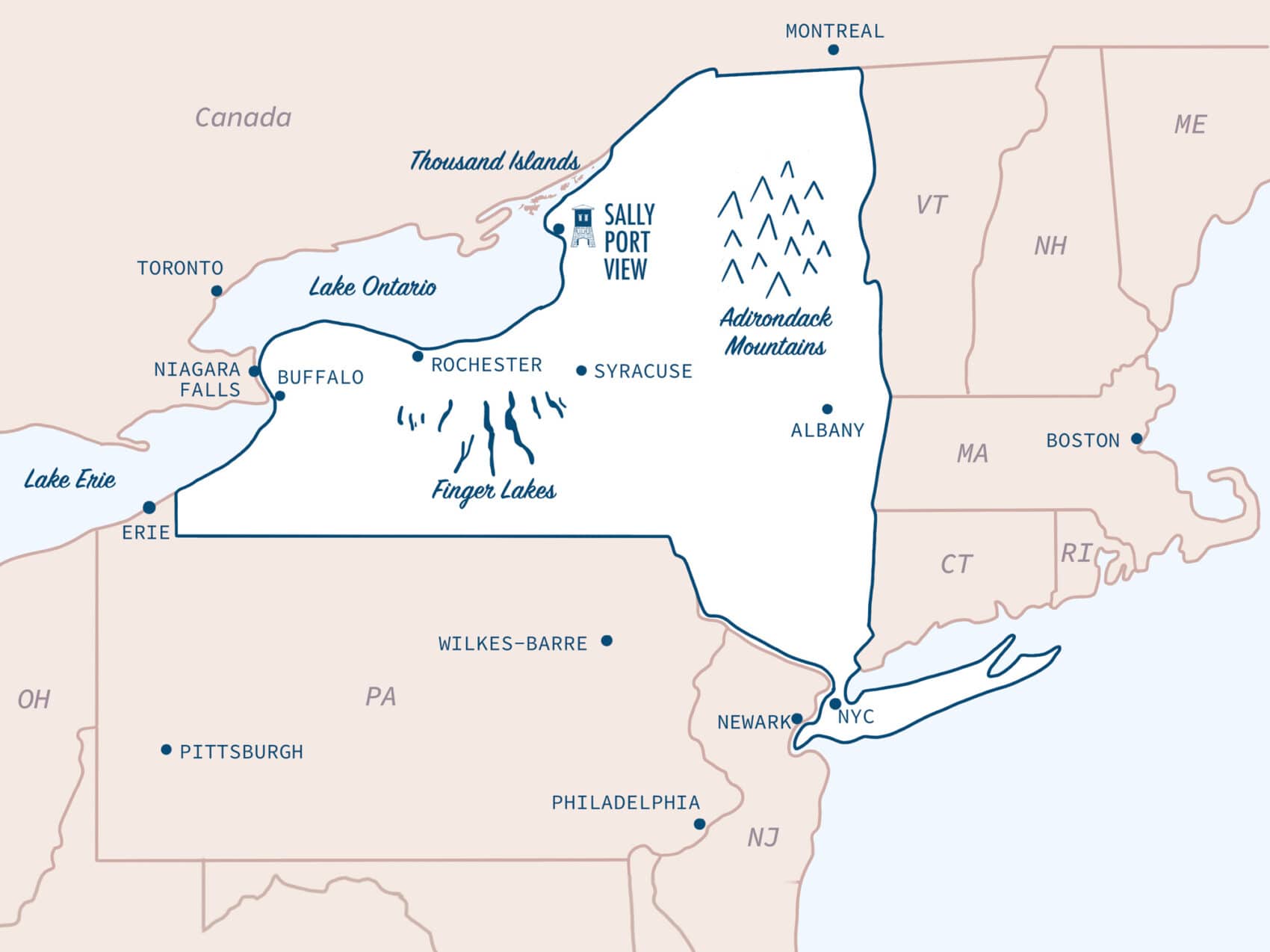 The Area
Sally Port View is situated on Lake Ontario near the Thousand Islands region of the St. Lawrence River. Located an hour and a half north of Syracuse, 30 minutes from Canada, and 15 minutes from the closest airport (Watertown International).
The venue is located in the Town of Lyme, given that name from the fossil-filled limestone bedrock it sits on. You can see evidence of this in the fossils embedded in the rock shore. This formation of bedrock also created a rare habitat of Alvar grassland just miles from our site called the Chaumont Barrens.
Three Mile Bay is a secluded inlet and remains relatively calm compared to the greater Lake Ontario. These waters are renowned for fishing and water sports.
"A uniquely serene and picturesque setting for any private event."